On the afternoon of September 10,the signing ceremony of the International Distribution Center of ElectronicComponents and Components of Yangtze River Delta and the listing comprehensivestrategic cooperation project was successfully held in Xinwu District Scienceand Technology Business Center. Zhao Jianjun, deputy secretary of WuxiMunicipal Party Committee, Jiang Min, party secretary of Wuxi High-tech Zone,and other Wuxi government leaders attended the signing ceremony.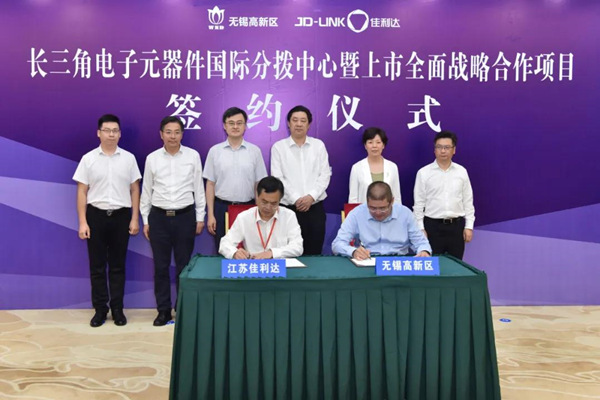 Peter Pan, chairman of the board, introduced the company'sbasic situation and future development plan to the leaders, and said that thecompany would actively implement the integrated circuit international supplychain innovation demonstration zone within the year, and would build the firstsmart logistics park of electronic components in the Yangtze River Delta.
The promotion of the project will gradually form an annualimport and export volume of USD 1 billion, help the high-tech Zone to improvethe integrated circuit and electronic information industry chain, improve thesafety of industrial supply chain.