Recently, our company won the first domestic Level 1 Certified Enterprise of TAPA-TSR 2020 -certificate number: 001. This certification is the TAPA TSR(Van Transport Safety Standard) Advanced Safety Protection certification and meets the highest security standards for van and trailer / container ground transport.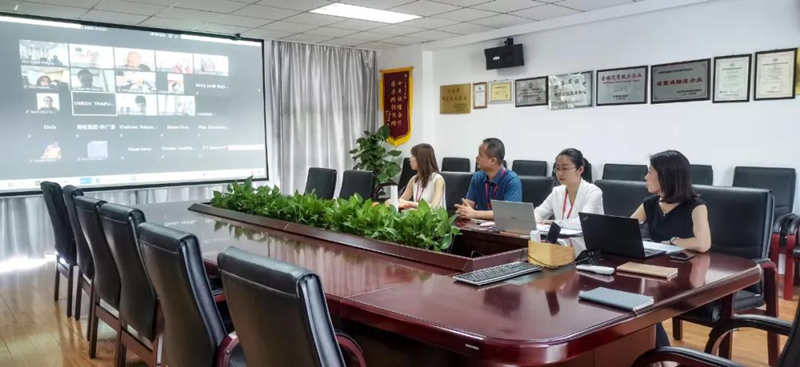 Back in August 2019, we won the TAPA-FSR (Facilities Security Standard) Level 1 Certified in 2017.The acquisition of TAPA double certification marks the rise of our integrated comprehensive logistics services in safety standards. Based on this, we will provide customers with safer and on-time logistics services, and continue to strive to ensure the safety of the supply chain.
TAPA is the English abbreviation for the Transportation Asset Protection Association. It is a non-profit organization established by representatives of all types of electronics and semiconductor manufacturers, high-tech industries, goods transport industries, and professional consulting firms. By sharing experience and best options together, the association expects to prevent repeated recurrence during the freight and storage process to reduce direct or indirect economic losses. TAPA's security standards focus on addressing the security threats prevalent in the high-tech industry supply chains. TAPA security standards are used by some national law enforcement agencies as best practice standards for logistics and transportation security, including Facilities Security Standards (FSR), Van Transport Security Standards (TSR), etc.
Facilities Security Standard (FSR) is specifically for storage or road storage safety in the supply chain; Van Transport Security Standard (TSR) is for safe van transport services in the supply chain.FSR and TSR have 3 security levels. Level 1 has the highest security and the strictest requirements; Level 3 has the lowest and loose requirements. The successful implementation of TAPA security standards depends on the joint cooperation of the LSP(logistics service provider), buyer (goods owner) and TAPA authorized auditors.